ACBL's Daily River Conditions
Friday, September 29th, 2023
Lower Miss Low Water Impact:

Due to the current river stage and operating conditions, ACBL implemented draft and tow-size restrictions working in conjunction with USCG and Industry.

Loading drafts were reduced to 28% NBD Gulf to Cairo; 24% reduction SBD Cairo to Gulf.

Approx. reduction of 400-600 Tons per barge NBD and 400-500 Tons per barge SBD.

Tow size is limited to 5-widths from Cairo to Lake Providence (LM 485), reflecting a 17-38% or 5-15 barge reduction in tow size pending horsepower class.
Expect delay to transit of 48-to-72 hours due to reduced navigable space in certain areas.

There are various segments reported with a 9′ channel as further groundings occur.
Please contact your sales representative and local dispatcher regarding concerns with future loadings.
Northern River Low Water Impact:

St. Louis loading drafts reduced, approx. 32% or 500-700 tons per barge below normal capacity.

Tow size has been reduced to 4- widths Saint Louis to Cairo, a 5 barge or 20% reduction.
Illinois and Mid-Miss loading drafts reduced by approx. 6% or 100 tons per barge.
Ohio River SBD loading drafts reduced by approx. 12% or 200 tons per barge.
Upper Miss Closeout – ACBL has sent out our annual guidance for final release dates to the Upper Miss and final departure dates off of this river. Click here for our full guidance.
2023 Illinois River 120-Day Closure US Corps of Engineers has confirmed that the Illinois River reopening is on schedule for the September 30th time frame.
American Bar Closure (OR 967 – 975) – Channel is back open, Locking southbound boats during day light hours and northbound boats during nighttime hours.
JT Myers Lock Closure (OR 846) – The Main Chamber at JT Myers will be closed August 21st through October 30th. Delays have reached 24-48 hrs during September and October.
Montgomery Lock Closure (OR 31) – Main Chamber is closed September 5th through November 3rd, then again November 8th through December 23rd. Averaging 19 hours of delay with four boats in queue.
Port of Catoosa Closure (AK 446) – The harbor service at the Port of Catoosa will only be operation during daylight hours, including weekends. Any vessels coming in during the night needs to make arrangements for a place to land in the fleet or to stand by outside the port until daylight.
Dean Island Dredging (LM 756) – Dredge Hurley is working and expected to complete Saturday morning. The dredge is expected to reposition to Redman Bar, LM 742, for their next project with expected intermittent 24-hour closures.
Memphis Dredging (LM 735) – Dredge Jadwin is continuing work this evening with expected intermittent 24-hour closures. The dredge is expected to reposition to Ludlow, LM 620, on Sunday.
Stack Island Dredging (LM 485) – Dredge Wallace McGeorge is currently passing traffic and repositioning to Tarpley, LM 541, with intermittent 24-hour closures.
Myrtle Grove Closure (LM 063) – Closure to transit for construction on September 30th from 06:00 to 18:00.
Bayou Sorrel Lock Closure (PA 37) – Daily closures resumed June 26th to facilitate guide wall repairs from 07:00 to 16:00. Work is expected to continue until complete in early March 2024. Currently experiencing minimal delay.

The daytime restrictions will be suspended after the scheduled closure of the Algiers Lock once the average lock time reaches 24 hours. That suspension will remain in effect until Algiers reopens, or the average lock time falls below 24 hours.
Algiers Lock Closure (AC 0) – The lock is projected to be closed starting October 2nd thru December 1st to facilitate repairs from an allision in early July.
Harvey Lock Closure (WC 0) – The lock is closed to marine traffic as of June 15th until further notice due to risk from reverse head conditions on the Lower Mississippi River.
Leland Bowman Delays (WC 163) – Since August 21st, there are 2-hour delays between lockage to limit saltwater intrusion due to extremely low water levels in the Mermentau Basin. Experiencing minimal delay.
Brazos Lock Closure (WC 401) – Daytime closure started August 31st thru November 29th with daily closures from 07:00 to 19:00 to facilitate repairs. Currently experiencing minimal delay.
Delays to Transit at Panama Canal – Due to the lack of rainwater, there is significant delay to transit through the Panama Canal. Both north and southbound vessels are multiple days behind schedule, with smaller vessels averaging almost two weeks' worth of delay. In turn, expecting a delay to berthing schedules in the Gulf (NOLA, Mobile, Houston).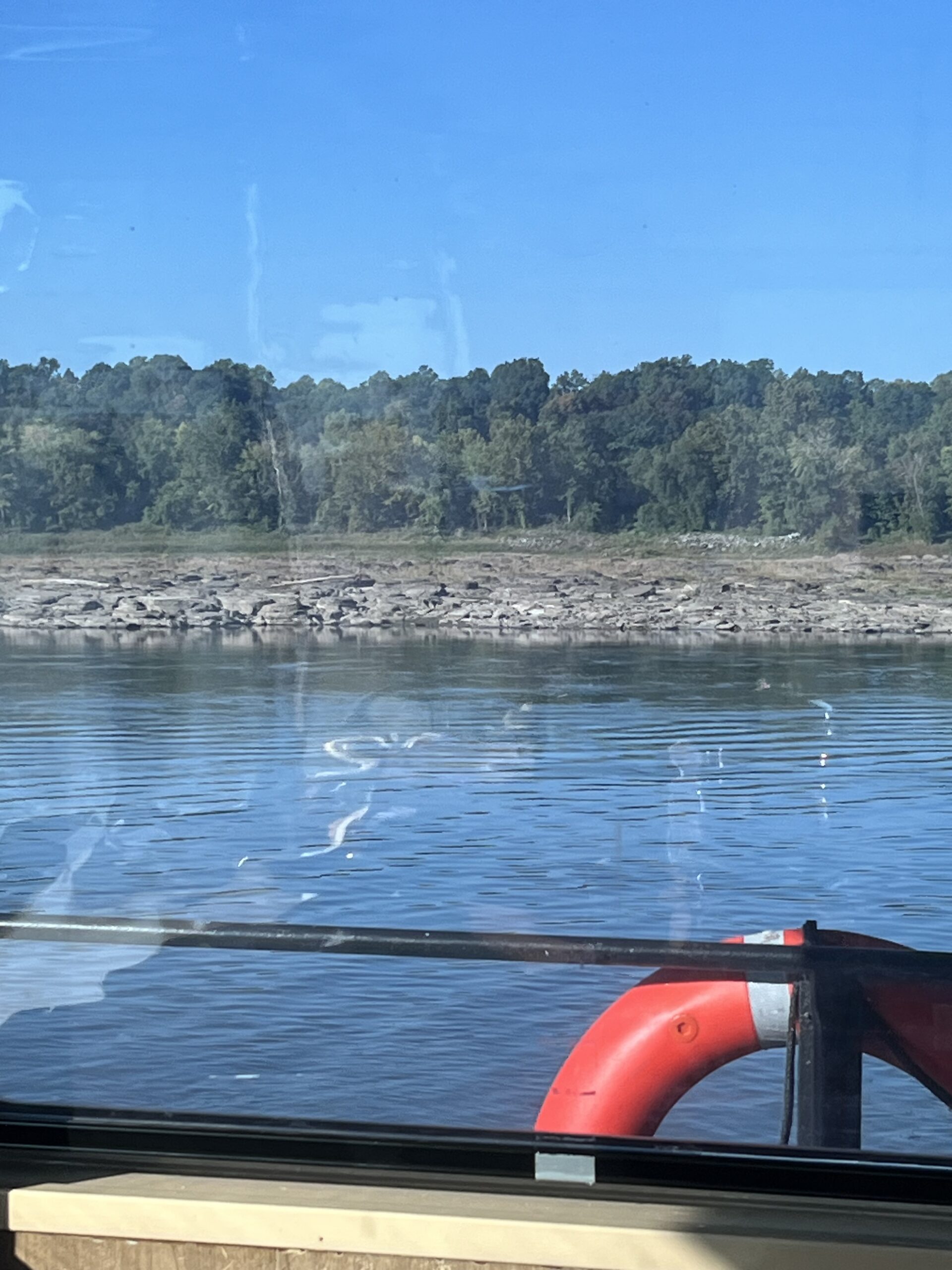 River Closure & Restricted Movements
---
Weather Information
---
Additional Information
Next Page